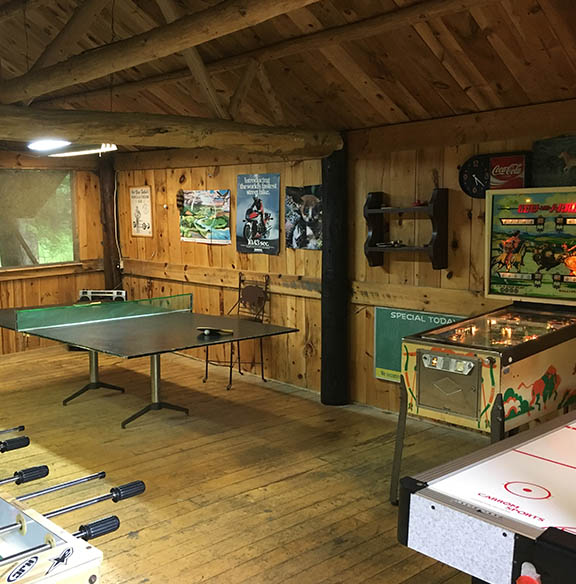 At Pineridge Resort, we want to make it all about you. This is your vacation after all, so it should be yours to do as you like and we make sure to keep the games, grills, boats, toys and more readily available to fully supply your perfect Minnesota Resort Vacation. At the Pineridge Resort, we want the only thing you have to worry about to be having fun and fully enjoying everything a lakeside vacation has to offer.
Pineridge Resort is located right on the edge of the City of Grand Rapids, offering the secluded feeling of nature by the lake with the convenience of having a full range of dining, shopping and entertainment options at your disposal. While some guests never leave the shore for the entirety of their stay, others love the freedom our unique proximity to town has to offer.
Provided FREE for our guests:
Safe sandy swimming beach
Two docks for fishing and a swim raft
2 – Stand Up Paddle Boards
Paddle Boat, Two Kayaks and Two Canoes
Game room with Billiards, Ping-Pong, Foosball and Air Hockey
Volley ball, Bocce ball, Tether ball and Badminton
Horseshoes
Play area with teeter-totter and swings
Firewood
Gas Grills
Room for any other activities you like!
14 foot aluminum boat included with cabin. FREE harbor docking for your boat
Motor rental by day or week
Internet: Wi-Fi in Lodge and surrounding 150 feet
Other Amenities:
Everything imaginable is available in the many shops, restaurants, and attractions in the nice town of Grand Rapids which is about a 10-15 minute drive.